Not long after they started their journey from Lesnoy, the duo entered the terrain they would see for the rest of their walk: a river of water flowing upstream, fish pokémon appearing every now and again that could be heard by a bluuurp as bubbles reached the surface where they swam under. Trees and bushes were on either side of the medium sized river, and every now and again they would be spotted with berries that the wild Pokémon could eat.

Lucy took a mental note of all the kinds of berries that would be edible for her based on all the berries the Pokémon seemed to be feasting on. She was by far no expert on such things, being a novice at traveling even though she was eighteen, but she trusted in her environment and what she had seen thus far to guide her along the way.

A few hours after they set out, and had walked about four miles under the blistering high afternoon sun, the two decided to break for a bit of lunch when both their stomachs began to growl loudly. Their walking had worked up quite an appetite it seemed.

"Okay Sparky, let's look for some berries or fruit to eat!" Lucy explained as she began to search the nearby trees for any vegetation they could eat. Sparky did the same, running off to a different tree, easily climbing up its bark. He used the trees branches as a way to scope out the other surrounding plants, his vantage point far better than her own on the ground.

"Pika!" He exclaimed loudly, his eyes widening at the sight of plump, heart-shaped pink berries. Lucy recognized the berries he jumped over to get as Pecha berries. They were common for all sorts of things, food and medicine alike. She wasn't sure what they tasted like by themselves, but she figured they would be better than nothing.

She walked over to the tree a couple feet away and took off her backpack, shrugging off the black jacket she wore to use as a net to catch the berries that Sparky dropped below. It was a nice team work exercise for the two of them, gathering berries together. After Sparky dropped about six of the luscious pink fruit down below, Lucy spoke up, "Great job, Sparky! I think we have enough now! Let's go find a nice spot by the river to enjoy our lunch!"

Sparky nodded in understanding, running down the bark of the tree and grabbing her bag by the handle with his teeth in an attempt to carry it. This caused her to laugh, her chest heaving up and down rapidly as she made the higher pitched sound. "I can take my bag, but thank you for helping Sparky." She gently put all of the berries, wrapped up in her jacket, in her left arm so it pressed against her, and used her free right hand to pick up her bag, which weighed a hearty amount having to carry all of her traveling items.

Then the two of them settled down on a flat patch of land near the river, the jacket of berries in between them and Lucy's bag resting right beside her. They both picked up a berry and right as they were about to take their first bites, something strange happened…

(Requesting a wild pokemon encounter please <3)
(WC: 560)
From a nearby patch of reeds, something cracked. Could it have been a branch? A stalk? Who knows? Either way, it was coming closer!
Croagunk:

Name:

Croagunk

Gender:

Female

Level:

6

Type:

Poison/Fighting

Rank:

D (+8 Attack, +7 Sp. Attack)

Ability:

Anticipation

Health: 6

Attack: 6 (+8)

Defense: 6

Special Attack: 6 (+7)

Special Defense: 6

Speed: 6

Acc: 6

Eva: 6

Moves

1. Astonish

3. Mud Slap

Special Moves

-

-

-
_________________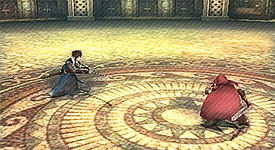 Lucy's eyes widened in anticipation and Sparky dropped his berry and stood on all fours as they both heard a crack in a nearby collection of reed. Something, probably a pokemon, was approaching quickly.

"Croooagunk!" A deep, throaty voice called out as a wild, dark blue- almost purple- pokémon appeared. Lucy quickly, fumbling a little, pulled out her pokedex to log this new encounter. The robotic voice of the dex spouted out, "Croagunk, the Toxic Mouth pokemon. Croagunk lives in swamps and forests, preferring to live in moist places. Its cheeks hold poison sacs and it tries to catch foes off guard to jab them with toxic fingers."

"Woah, that's so cool!" The girl praised aloud, amazed at the pokémon that stood before her. "Ah! Sparky, no need to be on edge. Let's all be friends here." She called out her partner, gently placing a hand on his head to ease his nerves. He wanted to protect her against this new pokemon, in case the Croagunk decided to attack. Sparky, upon hearing her calming voice and feeling her gentle palm upon his head, relaxed slightly and sat down, signaling to the Croagunk that he meant no harm.

Turning her attention back to the wild Pokémon, Lucy picked up one of the pecha berries they had collected in her left hand and reached out said hand, offering the plump berry to the Croagunk.

As she extended the berry to her, hoping the Croagunk took it, she smiled and softly said in a sweet tone, "We don't mean you any harm, I promise. Would you like to join us for lunch, Croagunk?"

(WC: 830)
The Croagunk glanced at the outstretched hand, eyeing the pink berry it held. She was hungry, but was also weary. Sparky noticed her reaction and picked up his dropped berry, taking a bite of the sweet food. "Pikaaaa!" He purred in delight, finally happy to satiate his hunger. This gesture relaxed her a little bit, and she reached out and took the berry, but stayed where she was.

"Yay! Thank you Croagunk! I hope you enjoy that berry!" Lucy happily said, picking up a berry for herself and taking a bite, savoring the sweet, tart flavor of the pink fruit. "Woah, this is actually pretty good!" She was amazed that the berry tasted good to her, and was lucky Sparky had found it. They could have just as easily gotten an unripe or gross taste berry, but fortunately luck was on their side.

Croagunk eyed the fruit in her hands before taking a small, test bite. Sure she ate berries before, but never had she met a human that gave her something for free. She was skeptical about the human, but the human's companion seemed to greatly enjoy the human's company. So maybe this person wasn't as bad as the rest of them. No, she could trust her just yet, she would wait and watch the next events play out.

Lucy looked over at both the pokemon munching on their berries. Sparky was already on his second pecha berry, having ravenously scarfed down the first in his hunger frenzy. "My, oh my! I didn't know you were so hungry, Sparky! We should have stopped earlier to snack, I'm sorry." She truly felt bad that Sparky had such an appetite, but he shook his head. He didn't care that they waited till now, he had had so much fun exploring the world on her shoulder that he completely forgot about his hunger. Lucy sighed in relief as it seemed Sparky didn't hate her for not feeding him sooner. Then she looked at the Croagunk, who was just finishing her first berry as well.

"That was really yummy, huh, Croagunk?" She smiled wildly at her, picking up another pecha berry and offering it to her once again. Croagunk slowly accepted the berry, feeling rather hungry now that food was being presented to her openly. It had been a while since she had last eaten it seemed. Lucy was glad that Croagunk was enjoying lunch with her, she felt as if they were sharing the space together peacefully, which is what she always wanted to do with pokemon.

At this point Lucy became parched, so she fetched her blue water bottle from within her bag and offered some water to Sparky and Croagunk first, wanting to make sure they were given something to drink before she was. Sparky lapped at the water, quenching his dry mouth from all the berries he ate. Croagunk eyed the container with caution, having never seen such a contraption before.

"Watch what I do, okay Croagunk?" Lucy asked as she demonstrated how to drink from the bottle, tilting her head back and lifting the container above her lips, water falling the liquid inside the bottle into her opened mouth (the same way she had given the water to Sparky). "Do you want some water now?" She questioned, tilting her head to the side slightly, and her smile never leaving her face. Croagunk, still unsure, nodded her head slowly. She wanted to try this weird human object just as the pikachu had done, and felt it was safe since both of them had used it before her.

Lucy moved forward slightly to be able to waterfall the bottle. "Alright, open your mouth wide and tilt your head back then." She instructed, and Croagunk obliged, parting her lips and teeth and tilting her head back. Lucy angled the bottle above Croagunk's mouth, slowly easing the bottle to an angled position as water started to dribble out in a small stream. She quickly straightened the bottle again, allowing Croagunk to swallow the water in her mouth before giving her anymore.

Croagunk was in awe at the contraption, able to drink cold, fresh water out of this object instead of just using the stream- and they tasted about the same, too! Humans were so weird to her, but they had such fascinating things about them as well such as that container thing. "Croa." She grunted out, satisfied with her thirst for the moment. She was beginning to feel as if this human wasn't so bad after all, the girl had not tried to harm her nor did she let her pikachu attack her. This human sure was interesting to say the least.

(WC: 1610)
"Are you guys still hungry?" She asked, glancing at the last berry on the jacket. "Piiiika!" Sparky chirped, nodding his head to answer her question. She giggled at Sparky's gluttonous antics. He sure ate a lot for such a tiny thing. "What about you, Croagunk? Still hungry?" Croagunk thought a moment, deciding if she should accept even more food from the human girl or not. She ultimately decided to do so, silently nodding her head in response.

Lucy took the last remaining pecha berry and broke it in half, giving each pokemon a piece. "Eat that for now, while I go fetch us a few more berries, okay?" Without waiting for a response, she stood up, straightening out her black skirt. Then she walked over to the tree they found the berries in, a couple feet away from their picnic spot, and tried to reach, standing on her tippy toes. But to avail. She was just too short to reach the berries, and her jumping ended in the same result.

So Lucy came up with a great idea. While Sparky and Croagunk were still distracted by eating, she began to climb the bark, her palms grabbing onto the solid tree inch by inch. A few times she almost slipped as she made her way to the branches, but she was lucky enough to get a better grip before she could plummet- even if the fall was a short one. After a few minutes she had made it to the first branch that had pecha berries on it.

She reached her arm out, grasping one berry and plucking it from its stem, while her right arm stayed wrapped around the tree, gripping it tightly. She bit into the berry, using her mouth to hold onto it so she could get another one. Lucy reached her arm out again, barely grazing her fingertips against the second berry. With determination flaring in her eyes, she extended her body and held onto the berry, roughly pulling it from the branch. She would have happily celebrated her accomplishment at getting the berries on her own, however when she extended her body she had released her arm slightly from the tree, causing her to lose her grip.

She felt a rush of wind as she began to fall, Lucy's only thought was to protect the berry for them so she wrapped it in her arms and curled her head into her chest to brace for the fall. She landed with a loud thump, her body aching from the six foot fall. The instant he heard the thump, Sparky whipped around and ran towards Lucy's unmoving body. He went up to her face, nudging her with his paws.

Croagunk panicked, unsure of what to do. The human had fallen trying to get them more berries. She was confused as to why the girl did that instead of asking her Pikachu for help. Why did she put herself in danger just for some berries? The Croagunk wanted to make sure she was alright, so she made her way over to where the Pikachu and the girl were.

"PIKA PI!!! PIKACHU!" Sparky screamed, tears in his eyes as he continued to shake Lucy. She slowly opened her eyes, the berry falling from her clenched teeth. "I-I'm fine, Sparky. That only hurt a little bit, no need to worry!" She slowly sat up, her lower back groaning in pain as she did so. She knew she would be bruised for a few days now thanks to that fall. Sparky hugged her side, not wanting to jump on her and cause her more pain, and Croagunk stared in awe at what was taking place a few inches behind Sparky.

"I got you guys another berry." She smiled, opening her tightly compacted arms to reveal the pecha berry, protected from harm's way. "Let's go back over to our nice little spot and finish our meal. How does that sound?" Sparky continued to nuzzle her, uninterested in good at the moment and Croagunk had lost her appetite due to worrying that she didn't even know she had done until she breathed out a sigh of relief at the human girl being alright. She was surprised she had been worried over a troublesome human, and wondered what had happened to her to begin having such feelings of worry for a trainer. Had she actually warmed up to the girl, and accepted that she was nice to have around? Or did she just deem the girl to be dumb, risking her life over such small things.

Croagunk was brought out of her thoughts when Lucy stood up, taking with her both pecha berries, and began walking back to their spot, Sparky clinging to her shoulder now that she was standing.

"Sparky, I'm really okay. I didn't want to bother you while you were eating, and I knew I could get the berries by myself, so I did." Croagunk heard the quiet voice of the girl try to reason with the electric type, who was lecturing her about doing such dangerous things by herself. The Croagunk nodded in agreement with the pikachu's words, as if he had taken them right out of her mouth.

"Pika, pika pi." He continued on, disregarding the halved berry she tried to hand him. "I'm sorry, I won't do it again. I promise." Her saddened voice hit a cord in the Croagunk's heart, and she realized the girl felt terrible for worrying them..

The pikachu accepted her apology by taking the berry, munching on it until he became full. Lucy offered the other half to the Croagunk, smiling widely at her. It was such a caring smile, the Croagunk noted, one full of love for pokemon. The Croagunk began to envy the pikachu for being able to travel with such a kind girl, as a trainer willing to risk their life for their pokemon was hard to come by nowadays

She reached out and grasped the berry, slowly eating it in hopes to stay with the kind trainer longer. Lucy began to eat her own berry, wiping off any dirt with her hands first. She figured that once they finished eating they would refill the bottle of water and then be on their way, continuing their journey to Krasnaya Raka Coast.

(WC: 2660)
As Croagunk polished off the berry, she paused for a minute, glancing you when she thought you weren't looking. What she was thinking was a mystery. Then, she started looking up at you expectantly.

You wondered what she wanted.

((You can now capture Croagunk with a 100% capture rate))
_________________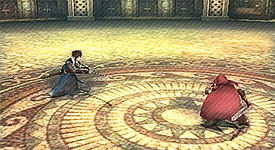 As Lucy glanced between the pokemon, grinning from ear to ear, she felt eyes staring at her. She turned to look at Croagunk and was met with an expected gaze in her eyes.

"Are you still hungry, Croagunk?" Is the first thought that popped into the blonde's head, but was quickly dismissed as the Croagunk moved her head side to side. "Want some water then?" Lucy was yet again turned down, seemingly the Croagunk did not desire food nor water. So what else would it be?

Then she came up with an idea, pulling out her bag, and placing her pokedex back inside of it to not lose it, she grabbed one of the five pokeballs the professor gave her. Placing it in her right hand, she held it out to the Croagunk as she asked, "Croagunk, do you want to come along with us on our journey?"

The reply she got was one she didn't quite expect, as the girl thought she was probably still misunderstanding what the pokemon wanted. Croagunk smiled at her, a toothy grin, and reached her left hand out to the pokeball, causing the red and white ball to open and envelope her in a light yellow, almost white, light. The pokeball fell to the ground and began to shake from side to side once. Twice. A third shake and it made a locking sound, signaling that she had caught the Croagunk.

Lucy gingerly picked it up and and let Croagunk out of the ball, wanting to continue talking with her. "Yay! I'm so glad you want to join us, Croagunk!" She rubbed the pokemons head gently. "Would you like a nickname, like Eirakie?" The Croagunk nodded her head, liking the sound of that name. It was unique, and cute. "Eirakie it is then!"

Lucy placed the pokeball on her belt, where Sparky's pokeball was. Then she realized she should place all the pokeballs on her belt, so she grabbed them from her bag and did so.

"Alright, are we ready to head out then you guys?" Lucy asked as she turned between the two of them, both having finished their berries a while ago. "Croaa-gunk!""Pika!" The two said in unison, looking up at her expectedly. Chuckling as she took the hint, Lucy picked up her jacket, dusted it off, and placed it back on her shoulders. Then she grabbed her bag and placed it on her back again, standing up as she did so.

The sun was getting lower by the minute, and they would need to find a place to camp out soon."Let's head out then!"

Thus the duo became a trio, and continued their traveling to the coast. By the time nightfall had come, they were all exhausted from walking and had set up camp on a flat area of land near the trees, farther from the water. Lucy had attempted to start a small camp fire, but had been unsuccessful. Luckily the night was warm and she was merely trying to practice her skills for when the temperature began to drop as they traveled near the snowy mountains of Oblakov.

The next few days if traveling were uneventful, they continued to do the same things over and over again in a routinely manner. Wake up, eat breakfast, travel until around noonish, eat again, travel until the sunset, find a spot to make their camp, eat dinner, sleep, repeat.

They had seen a few wild pokemon but those encounters were far too brief for them to befriend the pokemon or for Lucy to even pull out her pokedex.

It was the fifth day of their journeying when things got interesting. While they were picking berries to eat for lunch, they got chased off by some aggressive bird pokemon that Lucy didn't know, but thought they might have been spearow. They ran a good mile but the spearow had continued to assault them, so Sparky and Eirakie used Thunder Shock and Mud Slap on the birds to scare them away. It seemed to work as they flew off back to the trees they nested in.

"Great job you two! That was so scary, I didn't think they would chase us for so long." She said once they all caught their breaths, as the encounter had left them all winded. Eirakie and Sparky sat on the ground, tired from running away so quickly. They waited about ten minutes to cool down, each taking sips of water from either the water bottle or the stream.

After they rested a little, they all got back to walking. Their journey continued to be calm, sharing the space with all that inhabited it. A few glimpses of pokemon is all they continued to see until they reached the Krasnaya Raka Coast.

It had been ten days worth of traveling to walk the one hundred and ninety mile journey from Lesnoy to the Coast. As soon as the trio arrived the sky was turning an orange and pink hue, signaling it was time for them to find a camp. Yet that proved challenging as the swampy terrain meant most spots were not safe to camp on. Eventually they found an area near the middle of the coast, far from the shore, that had suitable ground for them to lay on. Lucy again attempted a fire, and squeaked in delight as the stick started to burn, a small fire at first but with continued pressure she was able to light a small flicker of flame. This small warmth would be enough to ensure they stayed warm throughout the night, while the cold sea air mixed with the heat from the sun that lingered on the earth and the air above it.

They surrounded the area with rocks to keep the fire contained and went to sleep, Lucy lying inside a red sleeping bag with Sparky, Eirakie, and her backpack all tucked away inside it as well. She was fortunate the sleeping bag was large, and that they were all tiny, or it would not have worked out.

Lucy dreamt of all the pokemon they might befriend in the morning, excited for what the new day had to offer. Her life as a trainer was looking ever so bright.

(Exit, travel to Krasnaya Raka Coast complete!)
(TWC: 3700)
(Claiming Croagunk "Eirakie" as the newest addition to my team <3)
Approved~ you get 100 exp to distribute freely. Make sure to add Eirikie to your profile in the same format as Sparky, okay? <333
_________________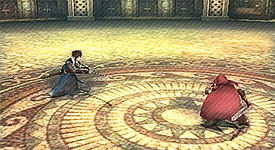 Thank you so much! Do I distribute the 100 exp between the two of them, is that what you mean?

And I will go add her now! <3
You can distribute the exp as you please~

Want 70-30? 40-60? 100-0? All of those are fine!
_________________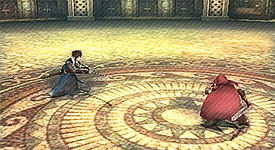 Thought so but just wanted to double check! Thank you again, Erz! :3
---
Permissions in this forum:
You
cannot
reply to topics in this forum