Name:
Heather Fox (saba Malik)
Gender:
female
Age:
19
Class:
Breeder
Hometown:
Ecruteak City, Johto
Appearance:
A young woman that stands about 172 cm or 5.6 ft tall and weighs about 60 kg or 132.277 pound. Her long black hair reaches past her waist. Her skin is brown a little bit more than sun tanned to be recognized as her born with it rather than being too long in the sun. The pair of green eyes is the centre of her face along with a slender pointy nose, two full and almost sensual lips.
Her gentle fingers are always cared for with balsam and her nails are sure to be clean. Her figure is very feminine with a nice hourglass figure.
She usually wears long flowing dresses that reach over the knees accompanied by a belt that is decorated with old coins and a red scarf like cloth wrapped around her waist attached with a moon brooch made out of gold, silver and obsidian. Her feet are either in brown sandals or black boots out of leather that reach up to her knees.
Picture:

With 8 in fathers arms:

Now 19:
Personality:
The best about Heather she knows what she wants. She wants to explore everything there is. Being open to almost any kind of new stuff she walks he world with an open mind and glad to try everything she is able to. Often she wears a smile on her face and tries to make people smile by smiling at them.
While she is sometimes asking too much questions or sometimes too less she listens gladly to words of advice, stories and lectures about Pokémon and history. Being mostly interested the raising and care taking of Pokémon she still knows especially history has always a part in everything.
Next to the little monsters around the world she has a great interest in art like singing and dancing which she is practicing herself a lot and with much joy ever since she had seen the kimono girls of Teak City who are well known in all of Johto for not only their skills in dancing but as Pokémon trainer as well.
To others she tries to be friendly, if not at least polite because even if you do not like someone you don't need to be rude to them. She cares a lot about others even if the person is unknown to her and she takes an interest in the fates of people. Injustice is something to be fought in any place one would encounter it, especially in this country that has just recently recovered from dictatorship. Although she tries to keep a clam and brave demeanour she sure is scared a lot and especially small and dark places take a toll on her. Nightmares haunt her dreams but she manages to come around anyways.
But the sweet and sometimes a little shy behaviour changes when she meets injustice or mistreatment of humans or Pokémon alike. She likes everyone to bet treated right, she likes to share what she has so everyone would have enough and she believes every little gesture can make a difference.
History:
Born and raised in Teak City by a loving mother and a kind father. He came out of the Desert Resort in the Unova Region. His Family was made of travelling nomads. He would later be working as a desert guide for travellers and explorers who want to see the ruins sometimes half way buried in sand. This is where he met the love of his life. She was the young daughter of an explorer who ventured into one of the ruins to explore them alongside his family although his expeditions were sometimes rather dangerous and made him travel all over the world. The young man developed a long lasting correspondence via letters and later on via Poké-Com until he had raised enough money to buy her a ring, travel to Johto and visit her to the propose and marry her. Her mother had opened a teahouse and her daughter was to take it over, the father somewhere out in the wide world.
Soon they themselves where becoming parents to a little baby girl. The dark skin of her father and his black hair combined with the thickness of her mother's locks and her emerald green eyes she was the most beautiful thing ever happened to her parents. Heather was the name she had been given she would wear it along with her mother's sure name 'cause her father did not have a surname like that but to his family she would be saba Malik which meant, daughter of Malik.
The small girl grew up around the tea house of her mother were she spent most of her younger years. She was playing around at first then by the time she could walk and speak she started to help out around while being home schooled when ever her parents could take the time off. She loved to play with the other children around the town. They often broke into the old burned down bell tower to play inside although it was forbidden because it was dangerous. Once while playing hide and seek she walked over some crackling wood and fell, one or two stories down. The then about nine year old girl broke her leg and fell unconscious.
She felt warm as she shortly opened her eyes. She could feel someone carry her on his back. "Where am I?", she asked quietly nuzzling into her saviour. He then replied: "I am just carrying you out of the tower." He seemed about her age, from the height a little older maybe and male for all she knew and as they reached the gate to leave the tower she fell unconscious again, pain in her broken leg made her black out. Later her parents could not really seem to remember the young man carrying her daughter home because they had been searching all around for her lost daughter that had not returned for dinner like she promised and then taking her to a doctor.
As a part of rehabilitation of her leg she starts to have dancing lessons which she enjoys a lot. Once in a while there is as well one of the Kimono Girls to teach and train the kids in dancing. While dancing she discovers her love for singing and soon plays as a small entertainer in her mother's tea house but as she grows older she discovers she wants more than staying in one place all the time. So even with her mother objecting she started to travel the regions with about sixteen when she had reached and age were others would choose their first Pokémon and also travel.
But she would still go without as a performer dancing and singing in bars, restaurants, theatres even and always in search of something that would spark her interest anew. Learning new dances, singing new songs and learning new styles she felt happy with it and then she finally said to herself she was going to be a trainer, but she did not want to be only one going into Gyms and battling other trainers, she wanted to bring up Pokémon the proper way so they would grow healthy and strong. So she went to see the Professor of the region she was currently in called Oblakov which just recently was freed of Unova forces that had been establishing a new government.
So she met Prof. Sasha Kedr who was just about to give some starter Pokémon to young trainers. Amongst those was an Eevee that caught her eye. It was calm and maybe a little jumpy but she felt really connected to that young Pokémon and after a little bit of talking to the Professor it was sure, she wanted now to become a trainer more than ever. Eevee was to be her first companion on a now new journey into the open world of Oblakov full of good intentions and hopeful Ideas she started another part of her life.
Pokémon:
Eevee - Cresent:

Name:

Eevee

Nickname:

Cresent

Gender:

male

Level:

5

EXP:

60/80

Type:

normal

Rank:

D

Ability:

Run away

Moves:

Covet - (Level 1)

Helping Hand - (Level 1)

Growl - (Level 1)

Tackle - (Level 1)

Tail Whip - (Level 1)

Sand Attack - (Level 5)

Special Moves:

- Yawn (Egg move)

-

-

Health-

5(+10)

Attack-

5

Defense-

5 (+5)

Special Attack-

5

Special Defense-

5

Speed-

5

Accuracy-

5

Evasion-

5
PC:


N/A
Items:
-$1500
-5x Pokeballs
-1x Pokedex
Last edited by Heather on Wed Aug 02, 2017 10:10 am; edited 4 times in total
Actually, would you like me to approve this now and switch you over to breeder when it becomes available?
_________________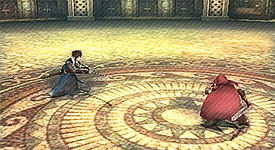 Admin




Posts

: 142


PKMN Type

:


Join date

: 2017-07-09



_________________
~
~
Charakter
~
~


Inventar:

5x

1500
Okay. Approved~

Don't forget to edit in the levels that Eevee learns those moves.
_________________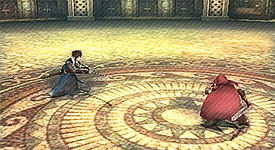 Admin




Posts

: 142


PKMN Type

:


Join date

: 2017-07-09



Done that and thank you very much!
_________________
~
~
Charakter
~
~


Inventar:

5x

1500
---
Permissions in this forum:
You
cannot
reply to topics in this forum