Name:
Sean
Gender:
Male
Age:
16
Class:
Psychic
Hometown:
Aalo Lake, South Oblakov
Appearance:
Sean has blue hair and eyes. He stand in at about 6 feet tall and weight 180 pounds. He has pale white skin which is uncommon where he lives.  He is often found wearing a light blue sweatshirt and dark blue shorts.
Personality:
Sean is a pretty nice guy. He won't try to hurt anyone feeling but his habit of always telling the truth may make it seem that way at times. He will go out of his way to help others and will stick up for people who can't defend themselves. Sean is confident in his own abilities and doesn't let others stand in the way of his goals.
History:
Sean grew up around the Aalo lake. He was raised by his mother and his father. Typically he would spend most of his days as a child spending time inside playing video games and reading things on the internet. This allowed to compile a decent knowledge of Pokémon. When he was 16 he was given Squirtle as a birthday gift so that he could go out and become a Pokémon trainer.
To Sean, Pokémon battling is just supposed to be fun, weather you win or lose all that matters is that no one got seriously injured and that everyone has a nice time. He isn't over competitive but does try his best to win.
Due to Sean's fun outlook on life he hated being ruled by a dictatorship, he didn't like having to watch what he said in fear of disappearing. When he was 12 the government was turned into a constitutional monarchy, this was much better because of the freedom of speech laws.
Pokemon:
Blue:

Name:

Squirtle

Nickname:

Blue

Gender:

Male

Level:

5

EXP:

60/80

Type:

Water

Rank:

D

Ability:

Torrent

Moves:

1. Tackle

2. Tail Whip

Special Moves:

-

-

-

Health-

5

Attack-

5 (+5)

Defense-

5 (+10)

Special Attack-

5

Special Defense-

5

Speed-

5

Accuracy-

5

Evasion-

5
PC:


N/A
Items:
-$1500
-5x Pokeballs
-1x Pokedex
Last edited by Sean on Tue Aug 01, 2017 3:58 pm; edited 1 time in total



Posts

: 9


PKMN Type

:


Join date

: 2017-07-27



Four years ago, Oblakov was in a totalitarian dictatorship before switching to a constitutional monarchy. How did your character feel about the dictatorship? Did he like it? Dislike it? What happened to him when the switch occurred?
_________________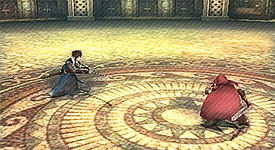 Admin




Posts

: 142


PKMN Type

:


Join date

: 2017-07-09






Posts

: 9


PKMN Type

:


Join date

: 2017-07-27



_________________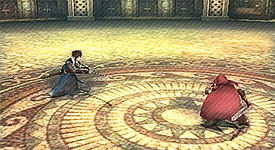 Admin




Posts

: 142


PKMN Type

:


Join date

: 2017-07-09



Similar topics
---
Permissions in this forum:
You
cannot
reply to topics in this forum