Name:
Bastion Hallow
Gender:
Male
Age:
20
Class:
Swimmer
Hometown:
Alao Lake, South Oblakov
Appearance:
Personality:
Bastion is a casual fellow, not really too focused on his outward appearance, moreso on his actions. He cares deeply for the pokemon under his command, especially his Eevee, treating him as his partner. He treats new people with a sort of lazy respect, not going too far out of his way to show them kindness, but doing so in natural amounts. He's the kind of trainer that would pick up anyone for his team if he thinks they'd make a good addition, never conforming to a certain form or style like water-specific trainers. When it comes to battle, he does it because his pokemon and he have fun and is surely willing to back out of a fight should his pokemon not wish to engage. He is able to take an insult or bating rather well, having a stable-enough self esteem to not care what others think of him or his pokemon. That being said, he acknowledges and defends those that are being bullied in this manor, stepping in to make sure that the bully gets what's coming to them.
History:
Bastion grew up to a family of water pokemon trainers near the Alao lake, tradition commanding him to take up the mantle as well. While he most certainly respected water pokemon and wished nothing but the best for them, the life of a boring archetype was not for him and, instead, chose a normal type, Eevee as his staring pokemon. Despite him breaking tradition and being the black-sheep of the trainer family, Bastion grew up in a rather peaceful household, regular training battles held among family members being held to sharpen the trainer's strategic mind as well as help exercise their pokemon. Unlike the majority of his family, Bastion stayed a few extra years at home, not desiring the life of a mobile trainer, being quite comfortable at home where he was... Eventually, due to pressures from his parents and even his pokemon of all things, he began his life as a trainer... to become the best like no one ever was... reluctantly.
Pokemon:
Horus:

Name:

Eevee

Nickname:

Horus

Gender:

Male

Level:

9

EXP:

140/150

Type:

Normal

Rank:

D

Ability:

Run Away

Moves:

(1) Covet

(1) Helping Hand

(1) Growl

(1) Tackle

(1) Tail-Whip

(5) Sand-Attack

(9) Baby-Doll Eyes

Special Moves:

-

-

-

Health-

(10)

Attack-

(10)

Defense-

(10)

Special Attack-

(5) +5

Special Defense-

(10)

Speed-

15

Accuracy-

(10)

Evasion-

(10) +10
Aqua:

Name:

Marill

Nickname:

Aqua

Gender:

Female

Level:

6

EXP:

60/80

Type:

Water/Fairy

Rank:

D

Ability:

Thick Fat

Moves:

(1) Tackle

(1) Water Gun

(2) Tail-whip

(5) Water Sport

Special Moves:

-

-

-

Health-

(10) +10

Attack-

(5)

Defense-

(3)

Special Attack-

(5) +6

Special Defense-

(5)

Speed-

7

Accuracy-

(0)

Evasion-

(12)
PC:


N/A
Items:
-$1500
-3x Pokeballs
-1x Pokedex
Last edited by Bastion on Wed Aug 02, 2017 2:43 pm; edited 6 times in total
You also have 15 free stats to distribute, don't forget, friend!

Make sure you add them like this:

Base stat(+bonus stat)
_________________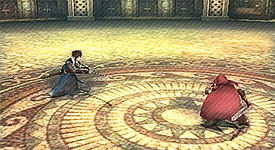 Additionally, would you like me to roll for an egg move?
_________________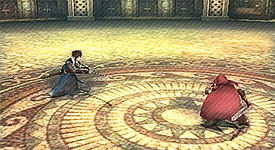 _________________
"Horus... You're up."
Profile
You don't get an egg move, sorry! ;-;

But otherwise approved~ have fun!
_________________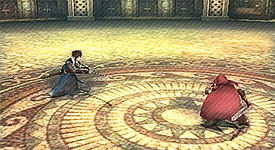 _________________
"Horus... You're up."
Profile
---
Permissions in this forum:
You
cannot
reply to topics in this forum